…and it's shaping up to be a busy one! First festival of the year is Glastonbury Calling, and the lineup for the venue we're playing is now out – see below: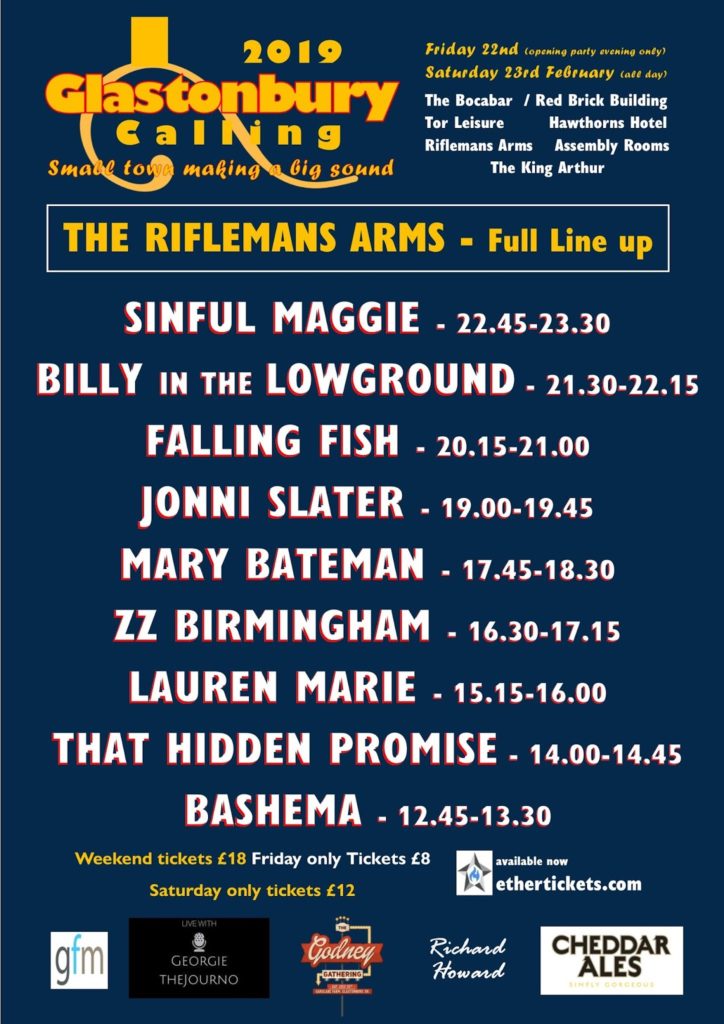 We're also pleased to have been asked to play Lechlade Festival again – it's a lovely little 3 day event on the banks of the Thames at the end of May, highly recommended!
In other news we did a live session back in December 2018 at Visual Radio Arts in Frome, and you can see the remixed video on the Video tab.
At