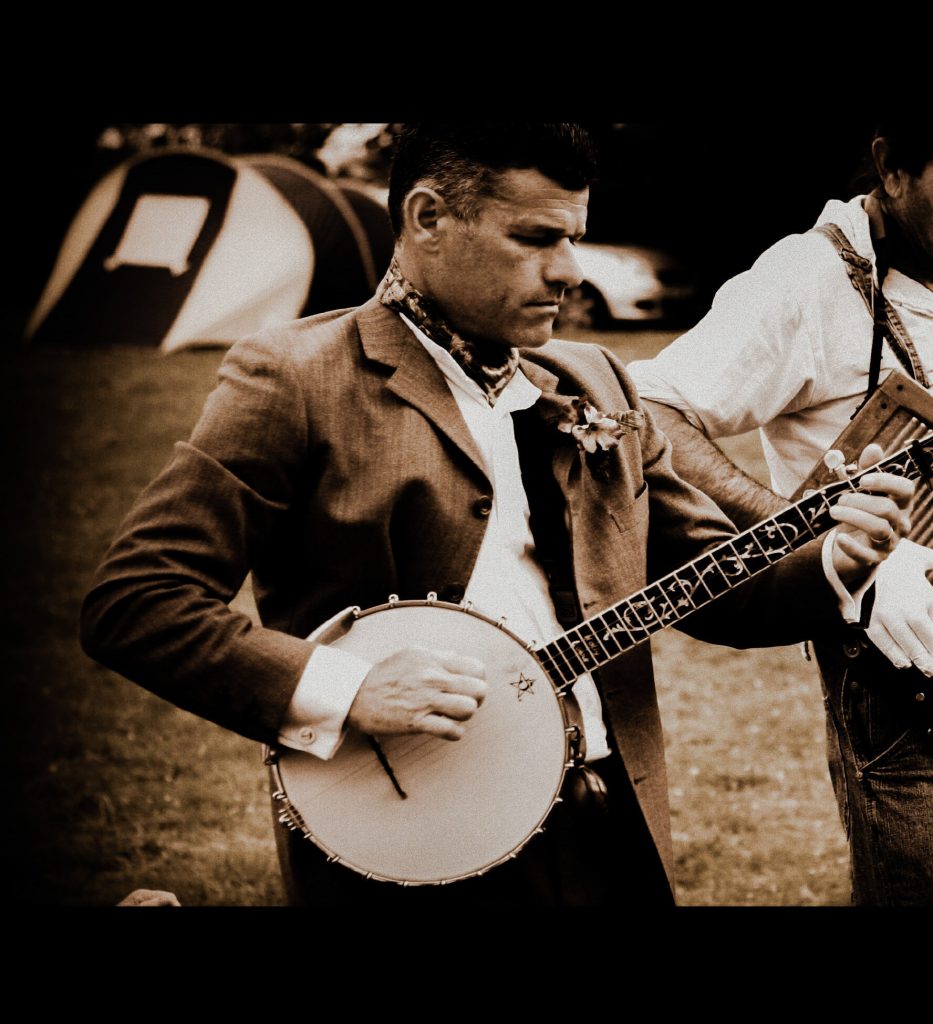 Newest recruit Mark Styles describes himself as a Journeyman whose musical influences derive from deep South blues, rockabilly, mountain and bluegrass banjo.
He plays 5 string banjo, guitar, fiddle and mandolin and has played in several bands in the past few years.
He also writes and sings his own material.