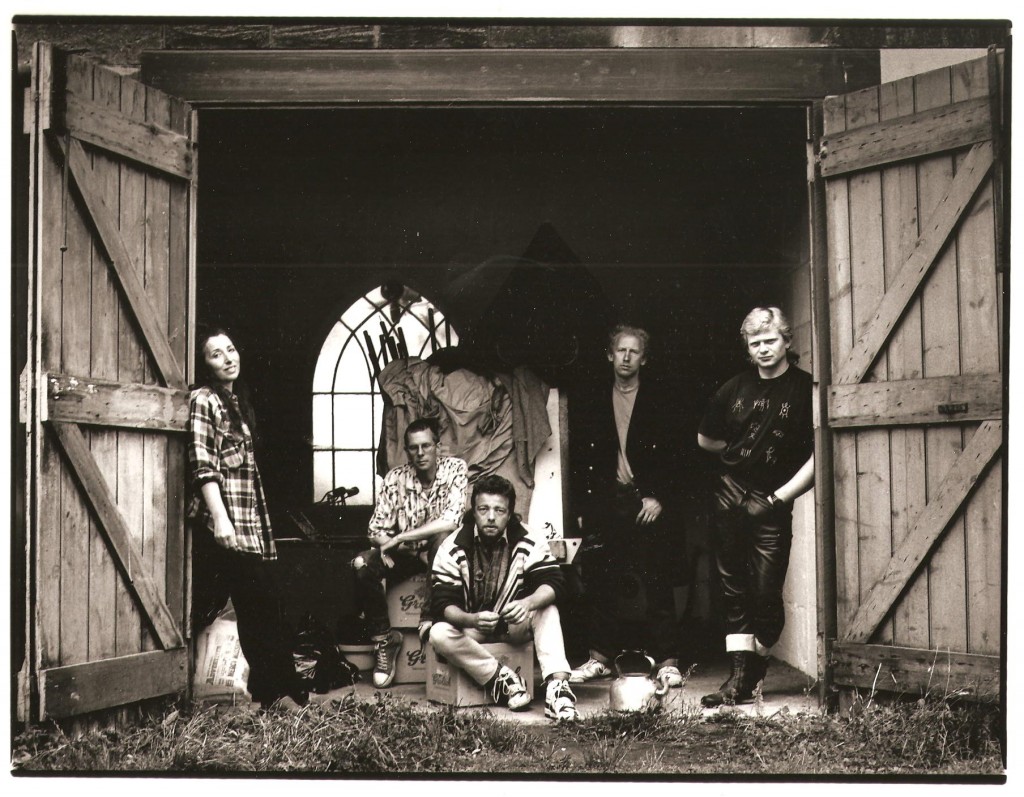 The Brew Band was formed by Chris Hibberd in the later part of 1990, when he asked drummer Pete Thompson to join him in beefing up his sound, saying "Are you interested in starting a band? I know a fiddleplayer…" Ruth Behan duly came onboard, along with Sid Grautstock on bass and Phil Bunce on Banjo, and they were off…
There were a few personnel changes over the next few years, with Sid being replaced first by Simon Cottrell and finally Ian Simpson on bass, now the 3rd longest-serving member. The Brew Band name itself stuck until around 2000, at which point it became apparent that some festival organisers were confusing the band with the then infamous 'Brew Crew', which wasn't doing them any favours at all…
Several short-lived name changes later, and 'Billy in the Lowground' it became; named for a famous old Bluegrass fiddle tune.
Over the intervening years there were many further changes in personnel, with Chris & Ruth the only remaining founder-members – in fact there are enough ex-members to form several other bands, with some moving abroad, some changing their names, some disappearing under mysterious circumstances and, rumour has it, there are at least four in Chris & Ruth's cellar…
Past members are: Pete Thompson, Sid Grautstock, Phil Bunce, Steve Unwin, Simon Cottrell, Tony, Mike, Lenny Nelson, Jon Hill, Martyn Cooper, Tim Blake, Pat Knock, Jake Morrison, Ali Cross, Mark Rodgers, Nick Sorensen, Nige Lloyd, Mick Stanger, Simon Heptinstall and Johnny Gould.
The photo gallery below consists of a range of publicity shots and gig photos from the Brew Band era, with as many of the line-up changes shown as possible!
(You can also see galleries of more recent photos on the 'Photos' page on the main menu.)
Click on a thumbnail to start a slideshow…
(If that's given you a taste for even more pictures of hirsute musicians, there's even more old ones on this Flickr page.)